Best Ayurveda Clinic in Rishikesh, India ( Problem We Treat ):-
| Problem We Treat | Consultation Course Fees | Registration |
| --- | --- | --- |
| Ayurvedic Beauty Treatments | 1000 Rs | Apply Now  |
| Ayurvedic Treatments for endometriosis | 1000 Rs | Apply Now |
| Ayurvedic Treatments for Gout | 1000 Rs | Apply Now |
| Ayurvedic Head and Eyes treatments | 1000 Rs | Apply Now |
| Ayurvedic Treatments for High and low BP | 1000 Rs | Apply Now |
| Ayurvedic Treatment for Irregular Periods | 1000 Rs | Apply Now |
| Ayurvedic treatment for Female disorders | 1000 Rs | Apply Now |
| Ayurvedic Weight loss therapy and treatment | 1000 Rs | Apply Now |
| Hormonal Imbalance Treatment In Ayurveda For Females | 1000 Rs | Apply Now |
| Ayurvedic treatment for Menopause | 1000 Rs | Apply Now |
| Ayurvedic treatment for Osteoarthritis | 1000 Rs | Apply Now |
| Ayurvedic treatment for PCOD | 1000 Rs | Apply Now |
| Rheumatoid Arthritis Ayurvedic Treatment | 1000 Rs | Apply Now |
| Ayurvedic Treatment for Sinus and Migraine | 1000 Rs | Apply Now |
| Ayurvedic Treatment for Rejuvenation and Anti-Stress | 1000 Rs | Apply Now |
| Ayurvedic Treatment for Paralysis | 1000 Rs | Apply Now |
| Ayurvedic Therapy for Back and Joint Pain | 1000 Rs | Apply Now |
| Ayurvedic treatment for Ankylosing spondylitis | 1000 Rs | Apply Now |
| Ayurvedic treatment for Arthritis | 1000 Rs | Apply Now |
| Ayurvedic Treatment for Blood Purification | 1000 Rs | Apply Now |
Dr. Vinod Kumar
B.A.M.S, M.D.U (Rohtak), Dip. In Panchakarma (Kerala), Ayurveda consultant & Panchakarma specialist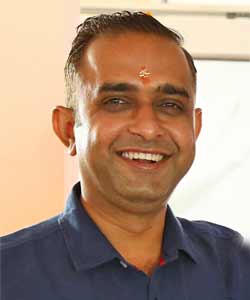 Dr. Vinod Kumar has completed his B.A.M.S. from Maharshi Dayanand University Rohtak (H.R) India in the year 1998. After that, he took advanced training in Keralian Panchkarma Treatments from Anoop Ayurveda Hospital, Kollam, Kerala under the guidance of Dr. Unnikrishnan.  Dr. Vinod Kumar has 13 years of experience of teaching (Ayurveda & Yoga philosophy, anatomy & physiology for yoga studies) & an Ayurveda consultant & Panchakarma Specialist with different assignments in Ayurveda hospitals.
Worked as an Ayurvedic Medical Officer in Civil Hospital, Bhiwani, Haryana
Worked as Resident Ayurvedic Medical officer in Anoop Ayurvedic Nursing Home, Kovalam, Kerala.
Worked as an Ayurveda & Panchakarma consultant in Shri Kayakalp Aryavaidyashala, Janakpuri, New Delhi.
Worked as an Ayurveda & Panchakarma consultant in SPA division of Ranjit's Svaasa Heritage Resorts, Amritsar Punjab.
Worked as Ayurveda & Panchakarma consultant in Age Veda Spa (Baidyanath Group) in Hotel
---
Dr. Neetu
B.A.M.S / Yoga Instructor
Dr. Neetu Singh was born at Haridwar a holy city situated in the north part of India. She is an Ayurveda doctor & Yoga teacher. She has completed her Ayurveda degree( B.A.M.S). from  Gurukul Khanpur of Maharishi Dayanand University, Rohtak, Haryana, India in 2003. She did YIC (Yoga Instructor Course) from SVYASA university Bangalore India & one year Post Graduate  Diploma in yoga from Dev Sanskriti University, Haridwar, India. She belongs to a traditional Ayurveda family. Dr. Neetu Singh teaches Hatha yoga, Sivananda yoga, Ashtanga, Vinyasa yoga, Meditation, Ayurveda & yoga philosophy etc. She has also studied the Vedas, Vedanta, the Upanishads, and the Bhagavad Gita.
Dr. Neetu is a multi-faceted personality, an expert in the field of Therapeutic Yoga& Ayurveda. The primary focus of her teaching is to apply a holistic approach to healing her clients through a combination of Therapeutic Yoga, Diverse Meditation techniques, Mantra, and Mudras.
Her goal is to spread yoga and spirituality, Ayurveda and harmony, love, peace, and
---
Ours Visiting Faculties
Dr. Neetu Singh B.A.M.S, YIC (Bangalore), Yoga Instructor & Ayurveda Wellness Expert


---