People Behind Ayuskama
Dr. Vinod Kumar
B.A.M.S, M.D.U (Rohtak), Dip. In Panchakarma (Kerala), Ayurveda consultant & Panchakarma specialist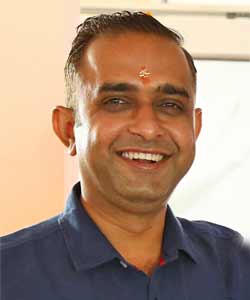 Dr. Vinod Kumar has completed his B.A.M.S. from Maharshi Dayanand University Rohtak (H.R) India in the year 1998. After that, he took advanced training in Keralian Panchkarma Treatments from Anoop Ayurveda Hospital, Kollam, Kerala under the guidance of Dr. Unnikrishnan.  Dr. Vinod Kumar has 20 years of experience of teaching (Ayurveda & Yoga philosophy, anatomy & physiology for yoga studies) & an Ayurveda consultant & Panchakarma Specialist with different assignments in Ayurveda hospitals.
Worked as an Ayurvedic Medical Officer in Civil Hospital, Bhiwani, Haryana
Worked as Resident Ayurvedic Medical officer in Anoop Ayurvedic Nursing Home, Kovalam, Kerala.
Worked as an Ayurveda & Panchakarma consultant in Shri Kayakalp Aryavaidyashala, Janakpuri, New Delhi.
Worked as an Ayurveda & Panchakarma consultant in SPA division of Ranjit's Svaasa Heritage Resorts, Amritsar Punjab.
Worked as Ayurveda & Panchakarma consultant in Age Veda Spa (Baidyanath Group) in Hotel
---
Dr. Neetu Singh
B.A.M.S / Yoga Instructor
Dr. Neetu Singh was born at Haridwar a holy city situated in the north part of India. She is an Ayurveda doctor & Yoga teacher. She has completed her Ayurveda degree( B.A.M.S). from  Gurukul Khanpur of Maharishi Dayanand University, Rohtak, Haryana, India in 2003. She did YIC (Yoga Instructor Course) from SVYASA university Bangalore India & one year Post Graduate  Diploma in yoga from Dev Sanskriti University, Haridwar, India. She belongs to a traditional Ayurveda family. Dr. Neetu Singh teaches Hatha yoga, Sivananda yoga, Ashtanga, Vinyasa yoga, Meditation, Ayurveda & yoga philosophy etc. She has also studied the Vedas, Vedanta, the Upanishads, and the Bhagavad Gita.
Dr. Neetu Singh has 15 years of experience of teaching & practice of Ayurveda & Yoga.
Dr. Neetu is a multi-faceted personality, an expert in the field of Therapeutic Yoga& Ayurveda. The primary focus of her teaching is to apply a holistic approach to healing her clients through a combination of Therapeutic Yoga, Diverse Meditation techniques, Mantra, and Mudras.
Her goal is to spread yoga and spirituality, Ayurveda and harmony, love, peace, and stress-free living all over the world.
Yogi Satpal Rawat…..Yogacharya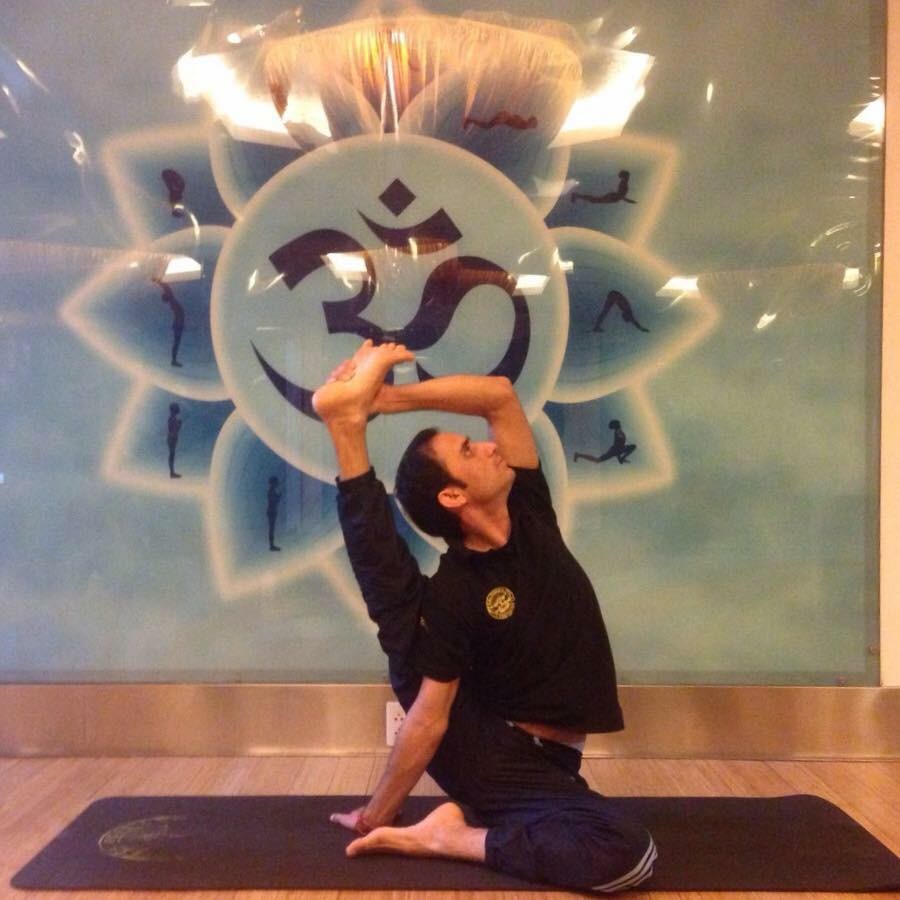 Began my yogic training with Shivananda traditional of yoga while completing a residential training program as Shivananda Ashram in Rishikesh India.
Postgraduate in Yogic Diploma and has worked a long way while practicing yoga in the city of Rishikesh.
Teaching yoga since last 10 years and has taught a variety of group from all over the world. and also done certain spiritual tours at the different place in India.
My teaching is more focused on using body alignment and the breathing techniques to bring about the fundamental transformation in the psychic States. Using Various pranayama as a tool to affect the body n prepare for meditation.
Yogi Bhavesh…..Yogacharya
Bhavesh is certified by reputed institutions like Kaivalyadhama and Swami Rudradev Yoga Centre. Bhavesh spent four years in Mumbai teaching yoga to students from all walks of life. Here he teaches pranayama, philosophy, and meditation. Having spent enough time in the west, Bhavesh understands western mindsets and conducts his sessions accordingly.
---
Ours Visiting Faculties
Dr. Neetu Singh B.A.M.S, YIC (Bangalore), Yoga Instructor & Ayurveda Wellness Expert
Dr. Sanjay Chauhan M.S (Gen. Surgery )
Dr. Tarun Gupta B.A.M.S, (D.U), Dip. In Panchakarma (Kerala)
Dr. Rani Guputa B.A.M.S, M.D( Ay), Institute of Medical Sciences (B.H.U), Consultant Gynecologist & Infertility Specialist


---

General Manager

Subham Goswami is a General Manager at Ayuskama, Rishikesh. He manages all the things happened in our organization. Good behavior with the clients and always have positive thinking. He is an easy going person.

Ayurveda therapist & trainer

Rishi Thakur is an accomplished Ayurveda therapist & trainer working with Ayuskama for most recent five years. He additionally instructs at famous Parmarth Niketan in Rishikesh. Rishi makes the most of his educating and plans to make the conventional approach of Ayurveda therapies.

Ayurveda therapist & trainer

He expertized himself in Ayurveda Panchkarma therapist and trainer and from most recent 5 years, he his serving Ayuskama with his dedicate work. He trusts in spreading his knowledge similarly to his students serving with pure energy.

Female Ayurveda therapist

Sarika Verma holds immense experience of practicing panchkarma and massage therapy with Ayuskama. She is serving her duty with pure devotion. Sarika adores traveling new places and investigate the excellence of nature.

Female Ayurveda therapist

Mamta Chand is expert faculties of panchkarma and massage Therapy who went along with us soon after finishing her studies. Mamta's profound comprehension of Ayurveda therapy. She has volunteered and represents Ayuskama in various camps over the globe.

Senior Ayurveda & Yoga chef

Ayurveda kitchen assistant