Transform Yoga Skills as a Certified Professional with Our 200 Hour Yoga Teacher Training Course in Rishikesh, India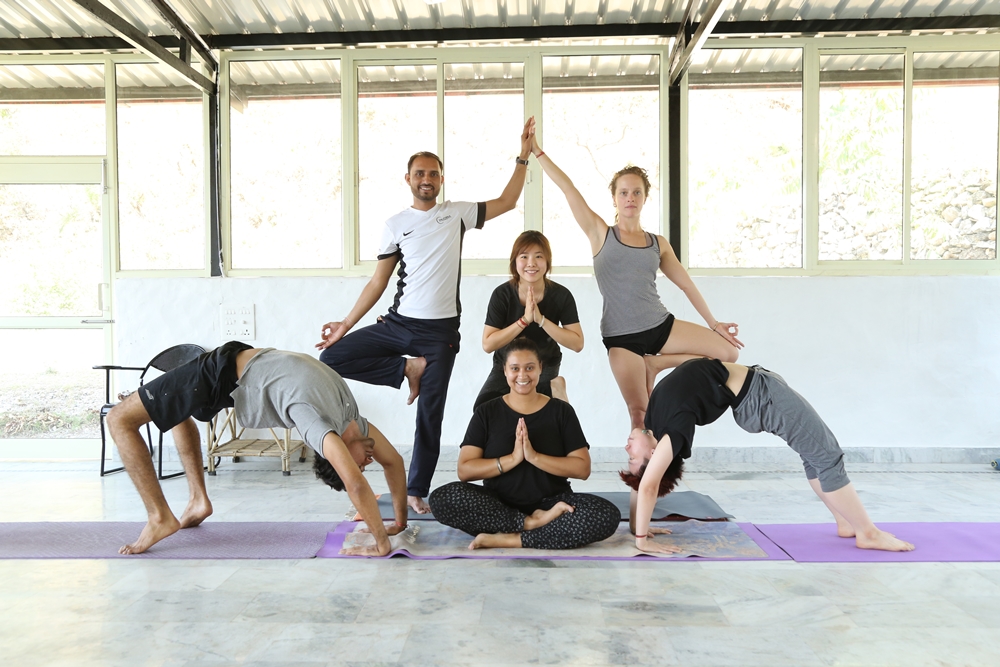 Are you inclined toward Yoga as a daily ritual? Have you developed a love for ancient Yoga practices? Would you like to propel your yoga knowledge to the next level as a professional Yoga Teacher? We at AyusKama are here to guide you with the most essential components of yoga with its philosophy and traditions to shape the yoga teacher within you. With our 200 hours Yoga Teacher Training in Rishikesh, we would offer you an opportunity to explore deep into ancient traditional Hatha and Ashtanga Vinyasa Yoga with its core philosophies and dynamic knowledge which are considered essential
for any Yoga Teacher. our 200 Hour Yoga Teacher Training Courses in Rishikesh Certified by Yoga Alliance, USA. Hatha, Ashtanga and Vinyasa yoga Course in India RYS 200 hours yoga TTC
AyusKama 200 Hours
Multi Style

l Yoga TTC in Rishikesh

With years of experience in spreading the traditional yoga practices with Ayurveda and Panchakarma, AyusKama has been well-recognized as one of the most renowned institutions offering yoga and Ayurveda as a therapeutic medium for healthy body, mind, and soul. Moreover, our yoga school has been registered with Yoga Alliance USA and Yoga Alliance International offering you recognition of being a certified yoga teacher after successful completion of our teacher training program.
What will you gain?
With our 200 Hours Yoga Teacher Training in Rishikesh, you will not only gain knowledge about yoga traditions and philosophy in a systematic manner, but you will also gain how to spread this knowledge guiding students in a much effective way. Our teacher training course offers you an in-depth understanding of the transfer of this traditional practice in an effective manner while shaping up your talents as a Yoga Teacher of repute.
The advantage of Yoga in Rishikesh:
Rishikesh has been popular as the yoga capital of the world for its geographical presence and the natural tranquility. AyusKama has its presence on the banks of mighty Ganga (near Laxman Jhula) offering complete rejoice to its disciples amidst the mighty green forest ridges and pure bliss flow of Ganga. With a blissful atmosphere, our disciples can learn yoga in Rishikesh with its full fervor and honor.
What our disciples can expect from our 200 hour
Multi Style

Yoga Teacher Training Courses?

With a complete trance atmosphere and under the guidance of most recognized Yoga Trainers, all our inmates of 200 hours Yoga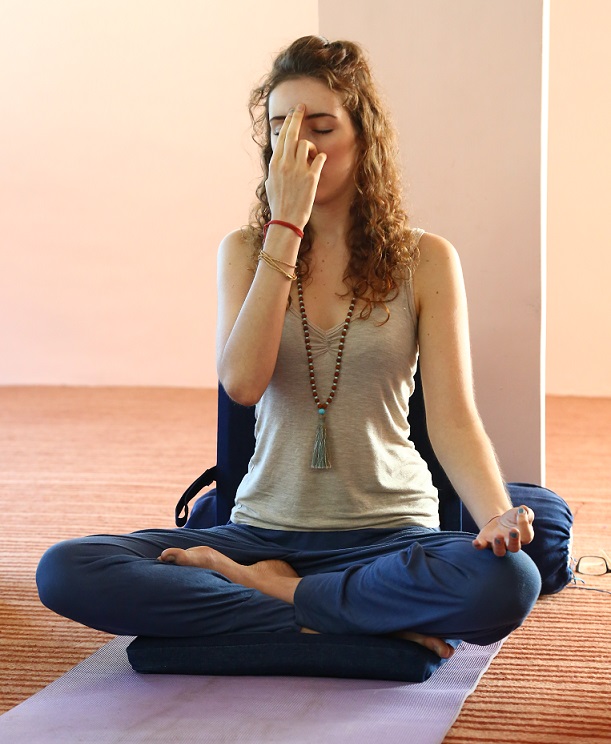 TTC in Rishikesh can expect to learn the following while pursuing their courses:
Study and understanding Yoga Philosophy
Learning different postures from its critical angles
Going in and coming out of different postures
Control of breathing during different postures
Art of posture sequencing for an effective result
Use of appropriate and effective clothing
Sanskrit names of different postures with its critical understanding
Voice modulation and yoga commands
Practice sessions/ teaching practices
Spiritual aspects and ethics in Yoga teaching
Yoga anatomy and yogic science
With our Yoga teacher training courses, we ensure to build a great teacher out of a yoga practitioner through repetitive teaching and consistent guidance.     
Join AyusKama today to refine your yoga skills and explore the world of opportunities as a certified yoga teacher. For course details and other vital information, contact us today!

Yoga Teacher Training Schedule
Hatha Yoga asana class:
You will be introduced to the authentic asana in a more comfortable way in the supervision of Yogacharya. Yogic postures comprise four hours of the daily schedule.
Covering the learning of technique, training, and practice. Includes principle of instruction, demonstration, observation, assisting/ correcting. Conscious training in concentration.
 Yoga philosophy class–
Covering the background of Yoga, Patanjali's 8 Limbs to the Path of Enlightenment, Ayurveda &Yogic lifestyle(based on four principles of Yogachara-ahara, Achara, vihara & vichara) and include ethics for the Yoga teacher. Ayurveda & traditional texts ( Yoga-sutra of Patanjali, Samkhya philosophy, Charka Samhita, Bhagavad Gita etc.)
Body alignment class for a specific posture – this is for proper muscle stretching and to know what is the correct way for doing those particular asanas.
Ayurveda  Anatomy & physiology class–
To understand modern, Ayurveda & Yoga concept of disease of disease management in a therapeutic way.
Covering both the understanding of conventional anatomy and physiology(bodily system, organs etc.) and Ayurveda physiology (kosha, prana, chakras, nadis etc.
An in-depth study of posture, alignment, energetic and health benefits, adjustments, and modification.
Meditation –
There are a variety of different methods for developing a successful meditation practice you will experience during this course.
Developing your skills as a meditation teacher is an important part of filling your classes with rich meaningful content. The power of meditation is significant.
Pranayama-
Learn the science of Yogic way of breathing for balancing your prana energy.
Feel the dynamic resonance of Vedic mantra chanting.
Kirtan & Mantra chanting –  Prayer is an effective way for the connection of inner self. This is the class for spiritual chanting & singing.
Deepen your practice and learn more about the transformation and balance of the mind, body, and soul with Yoga & Ayurveda.

Yoga Teacher Training (YTTC 200Hrs) Daily Schedule
| | |
| --- | --- |
| 06.30 to 08.00 AM | Hatha Yoga |
| 08:00 to 09:00 AM | Pranayama Meditation |
| 09:00 to 09:45 AM | Breakfast |
| 09:45 to 10:45 AM | Yoga Philosophy |
| 10:45 to 11:45 PM | Body Alignment Class |
| 11:45 to 12:00 PM | Mantra Chanting |
| 01:00 PM | Lunch time |
| 02:30 to 04:30 PM | Ayurveda class |
| 04:30 to 05:30 PM | Anatomy & Physiology |
| 05:30 to 06:30 PM | Yoga alignment class |
| 07:30 PM | Dinner |
| 09:00 PM | Lights Off |

Book Your Mat For 200 Hour Yoga Teacher Training in Rishikesh
TUITION FEES:
$1199 USD 
(Private accommodation)
Live dates : 2022
| Course Date | Shared Accommodation Fees | Private Accommodation Fees | Registration |
| --- | --- | --- | --- |
| | | | |
| | | | |
| | | | |
| | | | |
| | | | |
| 1st Dec to 28th Dec 2021 | $899 USD | $1199 USD | Apply Now |
| 1st Jan to 28 Jan 2022 | $899 USD | $1199 USD | Apply Now |
| 1st Feb to 28 Feb 2022 | $999 USD | $1199 USD | Apply Now |
| 1st Mar to 28 Mar 2022 | $999 USD | $1199 USD | Apply Now |
| 1st April to 28 April 2022 | $999 USD | $1199 USD | Apply Now |
| 1st May to 28 May 2022 | $999 USD | $1199 USD | Apply Now |
| 1st June to 28 June 2022 | $999 USD | $1199 USD | Apply Now |
| 1st July to 28 July 2022 | $999 USD | $1199 USD | Apply Now |
| 1st Aug to 28 Aug 2022 | $999 USD | $1199 USD | Apply Now |
| 1st Sep to 28 Sep 2022 | $999 USD | $1199 USD | Apply Now |
| 1st Oct to 28 Oct 2022 | $999 USD | $1199 USD | Apply Now |
| 1st Nov to 28 Nov 2022 | $999 USD | $1199 USD | Apply Now |
| 1st Dec – 28 Dec 2022 | $999 USD | $1199 USD | Apply Now |
| | | | |