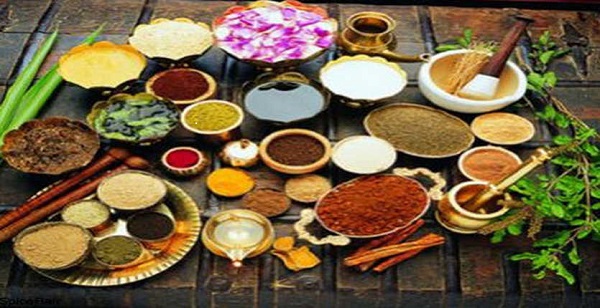 Ayurveda, the perfect science or knowledge of life and is believed to be the oldest treatment method which evolved around 600 BC in India. The word Ayurveda originated from the two Sanskrit words, 'Ayur' meaning life and 'Veda' meaning knowledge. Ayurveda practiced by special physicians called 'Vaidyas' is known to promote positive health, natural beauty and long life. Life, according to Ayurveda, is a combination of senses, mind, body and soul.
The medicinal system believes that human beings and nature should be in perfect harmony and that disease occurs when the equilibrium between these two is disrupted. Restoration of this fundamental balance, through the use of nature and its products is the main goal of this medical system. The concept is not just on curing bodily ailments but also on preventing. Ayurveda emphasizes that 'Prevention is better than cure.
In Ayurveda, which is basically a humoural medical system, diseases are understood as an imbalance between the body's three humors, Vata (nerve energy), Pitta (catabolic fire energy) and Kapha (anabolic nutritive energy).
Natural herbs and minerals are used for preparing medicines. Apart from herbs, purification and detoxification, dietary changes, body massages and meditation are used to promote health and prevent and treat illness. Ayurvedic medicines are rapidly gaining acceptance all over the world as they have no side effects and is found to have cures for even rare ailments.
Ayuskama Rishikesh offers  Ayurveda & Yoga course which are Internationally recognized, Policies towards ayurveda & Yoga are different in every country.We have students from all Parts of the World Joining Our courses. Our institution (Ayuskama foundation society) is a private institution and we are registered under state Government of India.
Job Prospects and Career in Ayurveda :-
Today Careers in Ayurveda have many promising opportunities.There are many areas which are available to build a career in Ayurveda & yoga field.After completion of this course from ayuskama rishikesh Students can explore the knowledge of Ayurveda & Yoga. They can work in fields like  Ayurveda wellness coaching,Be a Ayurveda counselor, Ayurveda therapist, Ayurveda massage therapist, Ayurveda nutritionist etc.
One can also start his/ her own practice or open ones own retail shop of Ayurveda medicines. They can also find employment as supervisors in 'Panch Karma' ( Ayurvedic massage) / health centres, as tutors in Ayurvedic colleges or do research, conduct workshops, seminars and retreats. Nowadays Ayurvedic treatments are gaining much more importance.

The number of Pharmaceutical companies manufacturing Ayurvedic medicines are increasing and the medicines are getting popular even in other countries. Patients from all over the world are coming are using  Ayurvedic treatment.
Ayuskama Rishiskesh is the best Choice to do Your training's in Ayurveda & Yoga. we have well Qualified Trainers with over 10years of experience and have trained Over a thousand people.
More and more 'Pancha Karma Centres' are coming up for serving the patients especially foreigners. With the popularity of the system the demand for Ayurvedic doctors are on the rise. In some of the states in India, it has been made mandatory to appoint at least one Ayurvedic Doctor in every civil hospital. So Ayurveda graduates have a bright scope in future.
To Apply for the courses or wish to know more details mail us on ayuskamarishikesh@gmail.com or visit https://ayuskamarishikesh.com