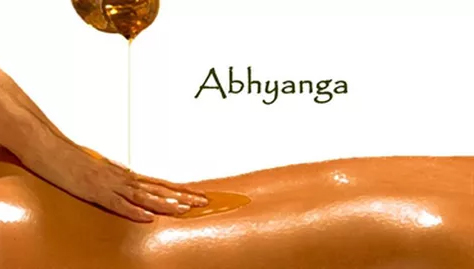 Ayurvedic massages are of different kinds and they all have numerous benefits. And according to ancient Ayurvedic texts, the Abhyanga is a kind of "oil massage" and it is considered as a form of Ayurvedic medicine. It involves body massage with a generous amount of warm oil that is more often than not pre-medicated with herbs and is effective in relieving specific health conditions. It is a part for the preparation for Panchakarma treatment and has the following benefits:
Reduces Stress
Ayurvedic Abhyanga massage reduces stress, normalizes heart rate and blood pressure as well. It is ideal for people suffering from hypertension and anxiety.
Symptoms of Cerebral Palsy can be reduced
Some studies suggest that using herbal oil for Abhyanga helps children with cerebral palsy in holding their head. It strengthens their motor skills and this can be achieved by using dhanwanthara thaila (oil) which is utilized during the Shiro Pichu therapy. The expert will place an oil-soaked cotton pad on the child's head and this is how it helps them in this condition.
Helpful to Diabetic Neuropathy Patients
Diabetic patients when massaged on their feet with herbal oil for about 20 minutes every day for 2 weeks, experience a significant reduction in burning sensations. With time the burning sensation reduces and in case of reoccurrence (after roughly 4 weeks or so) most of the patients report it being of lower magnitude or severity as compared to the first day of the treatment.
Softer and Healthier Heals
People who receive Abhyanga with sesame oil for a month find that there is a significant reduction in their heels getting dry and cracking. This means less pain and reduced itchiness and also much less discomfort. Abhyanga is a very unique form of massage and it has amazing benefits for your mind, body, skin, and immunity. Along with copious amounts of oil, you will be treated with one or two or more therapists who will perform massages in a particular sequence that will relax your mind and heal your muscles.
So would you like to learn or experience such a wonderful Panchakarma treatment? Come to Ayuskama Rishikesh – where we offer training programs in Panchakarma and also provide Panchakarma services. For more details, click…………………..